Observers sceptical "announced" Roma political party will gain traction
Reports surfaced on Tuesday that a number of representatives of the Czech Roma community are considering founding a new party focussing on Roma issues, including how to tackle long-standing social problems and ethnic tension between communities. Those have grown especially in North Bohemia in recent weeks. While some, like notable sociologist Ivan Gabal have praised the project so far – he told a national Czech newspaper such a party could "change the atmosphere in Czech politics and improve the social climate", many others are sceptical, saying like parties before it, this one too is unlikely to succeed.
Pavel Pečínka is the editor-in-chief of the Roma-issues magazine Amaro Gendalos:
"I have to say in the past we've seen many similar attempts to found different Roma parties and I am afraid this project will end exactly the same. In some respect it's better to do nothing than to make the same mistake again and again. Founding a political party is not easy: you have to take certain steps and follow certain procedures. The problem is that a lot of local Roma representatives, associations, NGOs and so on, suffer from a similar problem: they are founded on familial or local grounds and operate in local conditions which do not translate well on a larger scale. Shared goals and aims often fall apart when funnelled into larger projects of this kind."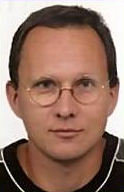 Mr Pečínka suggests that organisers, connected with the Lety memorial in Bohemia, have not fully thought the project through, stressing that one of the major hurdles to such a party's success lies in the Roma community itself. For one, the voter base is small: it has been estimated that around 193,000 Roma live in the Czech Republic and not all of course can vote. Two is the problem of disinterest among Roma who are secluded on the periphery facing far more acute problems daily than politics. Pavel Pečínka again:
"The fact is that the potential voter base is separated from the elite and there are certain cultural and educational differences. Also, half of the country's Roma now live in ghettos and have problems of their own. So there is no real way for them to even be reached by political parties. If I see hope anywhere, it is not in this project but in individuals: young activists involved in NGOs or the media: I think they can make a difference."
The new political party, if formed, will be called ADAJ Czech daily Mlada fronta Dnes has written, noting the name means "We're here" in Romani, a response apparently to the fact that many in the community feel all too often they have been overlooked. In this light, Mlada fronta Dnes suggests that the move could be positive, that the party could have an impact not only on the communal level but even in Parliament through cooperation with one of the major parties. But that continues to strike others as pure "science fiction". Even if founded, many argue that internal divisions and strife in the new party will soon come to the fore, leading it to a similar end like similar projects in the past.