Canada applies visa restrictions on Czechs, dashing hopes of speedy diplomatic solution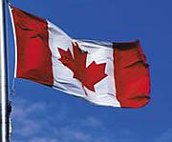 The Canadian government has announced that it will be reintroducing visa restrictions on Czech citizens as of Tuesday. Czechs will have two days to apply for entry visas upon arrival; later requests it seems will have to be handled via the Canadian visa department in Vienna for the time being. Canada lifted visa restrictions on the Czech Republic in 2007, and their reinstatement has been an issue in recent months, with 1,720 Czechs of Romany origin having applied for asylum status this year amid a rise in ethnic tensions. 34 such applications have been approved.
Czech officials had hoped to avoid a full-on visa requirement however, based on recent diplomatic gestures made by the EU focused on dissuading such a move. The Czech interim government stated shortly before the decision that any introduction of visas would be met with a "proportionate and duly self-confident response", and Prime Minister Jan Fischer's government has convened a special session of parliament for Tuesday to discuss the matter. Travel agencies have said that thousands of Czech citizens presently have tickets to Canada purchased.